About JSX
Location, Parking and More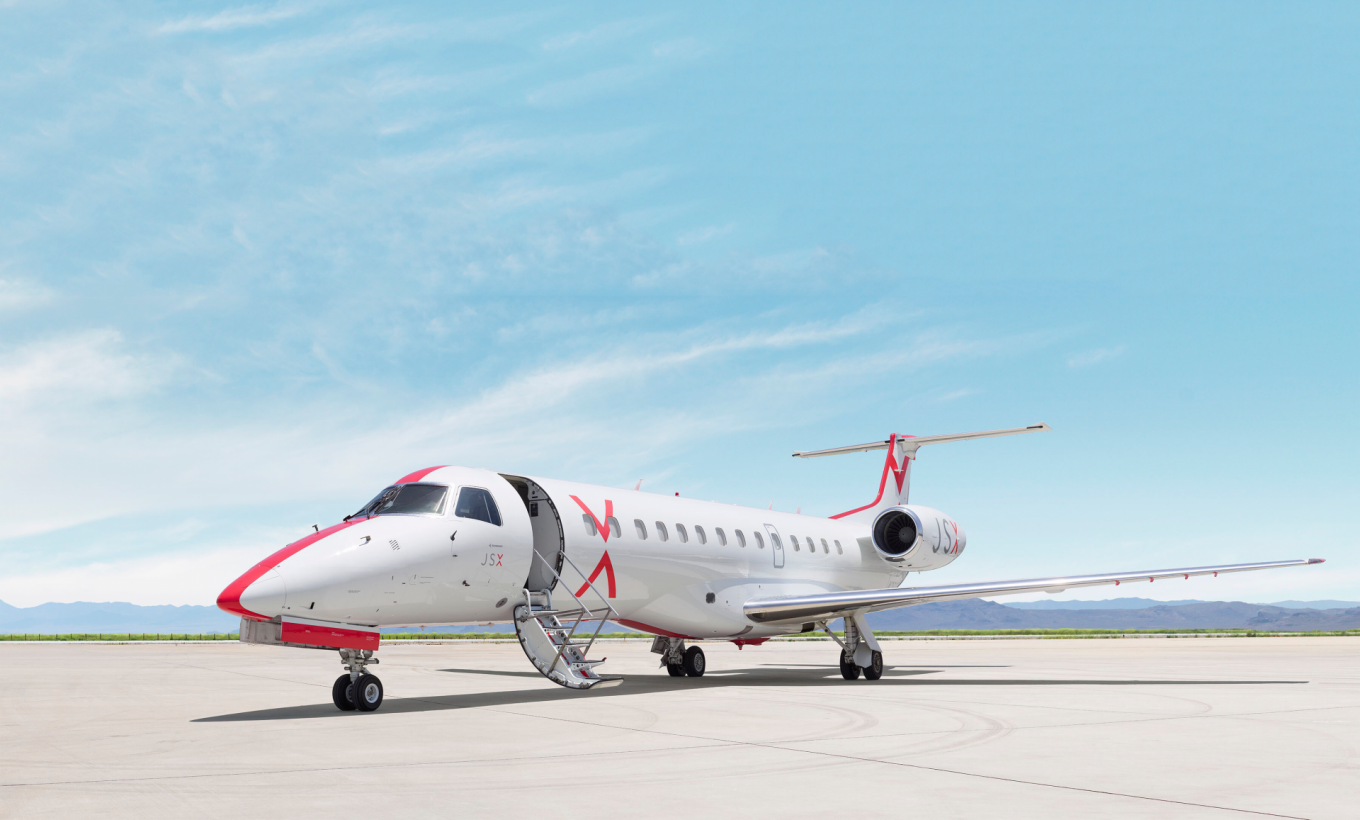 JSX is continuing to connect the dots along the West Coast to give travelers a fast, fun and seamless alternative to commercial air travel. Travelers heading to and from our beautiful California coastal city of Monterey arrive just 20 minutes before departure and quickly check-in up to three complimentary bags. Once on board, customers can kick back with business-class leg room along with free snacks and drinks, including cocktails. JSX saves customers up to two hours compared to traditional airlines, meaning travelers can spend less time getting there and more time exploring the destinations and all their surrounding area has to offer.
Hop-on service from Burbank and Orange County will commence on April 16 with daily round-trip flights on Thursday, Friday, Sunday and Monday. Tickets start at only at $99 each way and are available for booking today at jsx.com
Flight Location Information
Monterey Jet Center
200 Sky Park Drive
Monterey, CA 93940
JSX service to and from Monterey will operate out of Monterey Jet Center. To view a map, click here
Parking Information
Stay tuned for details on parking.
Rideshare and Taxi Information
Stay tuned for instructions on where to go for pickup and dropoff.
Rental Car Information
Stay tuned for details on rental cars.