Carmel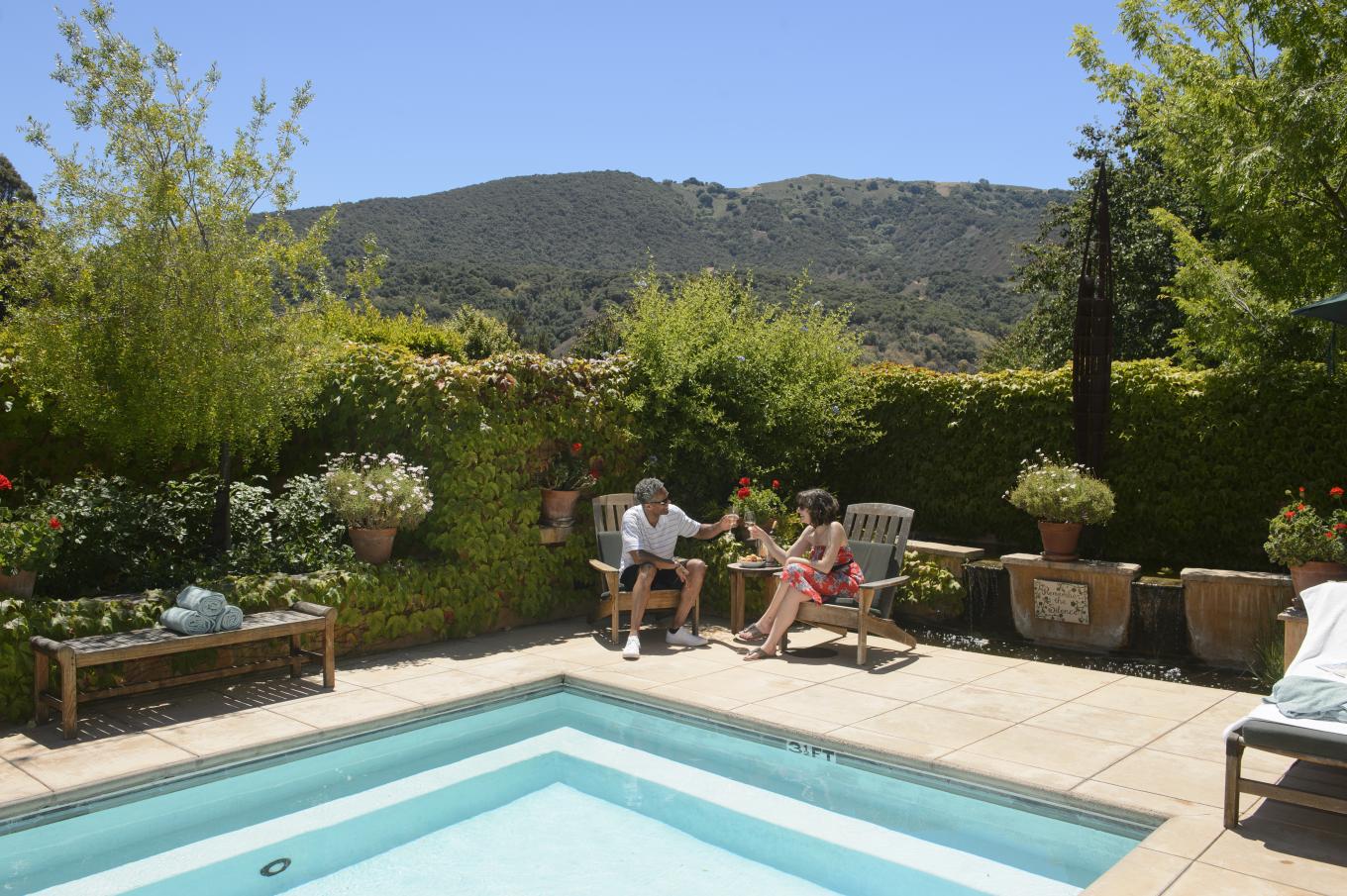 Carmel-by-the-Sea & Carmel Valley
Carmel-by-the-Sea
After you fly into Monterey Regional airport, you will find yourself just 7 miles from Carmel-By-The-Sea, which is a beautiful oceanside town on California's Highway 1, complete with dramatic views, white beaches, friendly locals and great food.  A romantic destination for adults, the town itself is small – you can walk across it in five minutes – but filled with art galleries, cafes, restaurants and inns.  Every evening, visitors gather on the pristine beach to watch colorful sunsets.
Ocean Avenue is downtown's main street, sloping from the highway down to the beach, with many shops, coffee houses, and galleries.
Scenic Drive meanders along the curve of the beach. A packed dirt path along the roadside is a favorite with local joggers and dog-walkers. The town is especially dog-friendly with many lodging and dining accommodations welcoming the canine guests.
Specific information on Carmel-By-The Sea can be found on the following link: carmelcalifornia.com
Carmel Valley
Carmel Valley, is formed by the Carmel River, flowing some 20 miles from the Santa Lucia mountains to the Pacific Ocean. The town of Carmel Valley is located 12 miles inland from Highway 1, on Carmel Valley Road. Quite often when Carmel-by-the-Sea is fogged in, Carmel Valley is sunny and warm.
Specific information on Carmel Valley can be found on the following link: carmelvalleycalifornia.com