Three Perfect Days of Wine Tasting in Monterey Wine Country™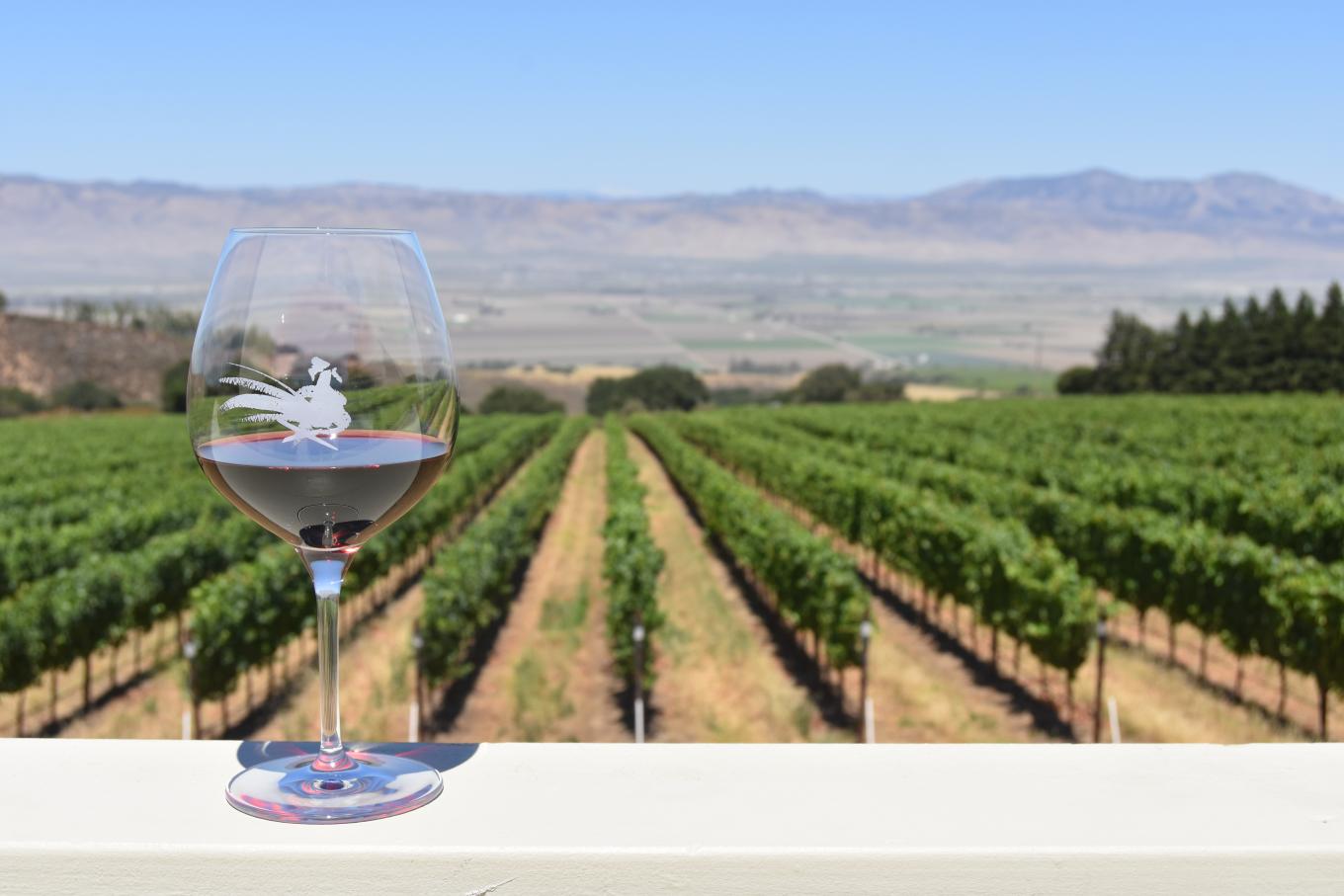 Monterey Wine Country has a wide variety of tasting rooms that will fill your Three Perfect Days of tasting. From the oceanside tasting rooms in Monterey and Carmel, to the sunny countryside feel of Carmel Valley, to the sweeping vineyard views of the Salinas Valley – we promise that you will find a variety of wines to satisfy your palate! Who knows, you might discover your next favorite bottle!
Tasting Route 1: Coastal Connoisseur
Monterey and Carmel-by-the-Sea
Enjoy the coastal charm of Carmel-by-the-Sea and the historic legacy of Monterey! Start off the day with a walk on the Monterey Recreation Trail that stretches along the Monterey Bay before stopping into one of several tasting rooms nestled between the bustling businesses of the Cannery Row area of Monterey.
Later in the day, make your way over to Carmel-by-the-Sea and visit several of the 15 tasting rooms located in the quaint village. Enjoy walking along streets lined with small cottages and charming shops before heading down to the beach to catch a picturesque sunset on Carmel's white sand beach.
Visit these wineries and tasting rooms:
Roadhouse Wine Bar 2999 Salinas Highway, Monterey
Carmel Ridge 700 Cannery Row, C, Monterey
Taste of Monterey 700 Cannery Row, KK, Monterey
Pierce Ranch Vineyards 499 Wave Street, Monterey
The Wine Experience 381 Cannery Row, Monterey
DeTierra Vineyards Mission St. and 5th Ave, Carmel-by-the-Sea
Windy Oaks Estate Dolores between Fifth and Sixth, Carmel-by-the-Sea
Carmel Road Lincoln between Ocean & 6th, Carmel-by-the-Sea
Hahn Family Wines Carmel Plaza, Carmel-by-the-Sea
Wrath Carmel Plaza, Carmel-by-the-Sea
Shale Canyon San Carlos between Ocean and Seventh, Carmel-by-the-Sea
Scheid Vineyards San Carlos and Seventh, Carmel-by-the-Sea
Silvestri Vineyards Seventh between San Carlos and Dolores, Carmel -by-the-Sea
Trio Carmel Dolores between Ocean & 7th, Carmel-by-the-Sea
Caraccioli Cellars Dolores St, Carmel-By-The-Sea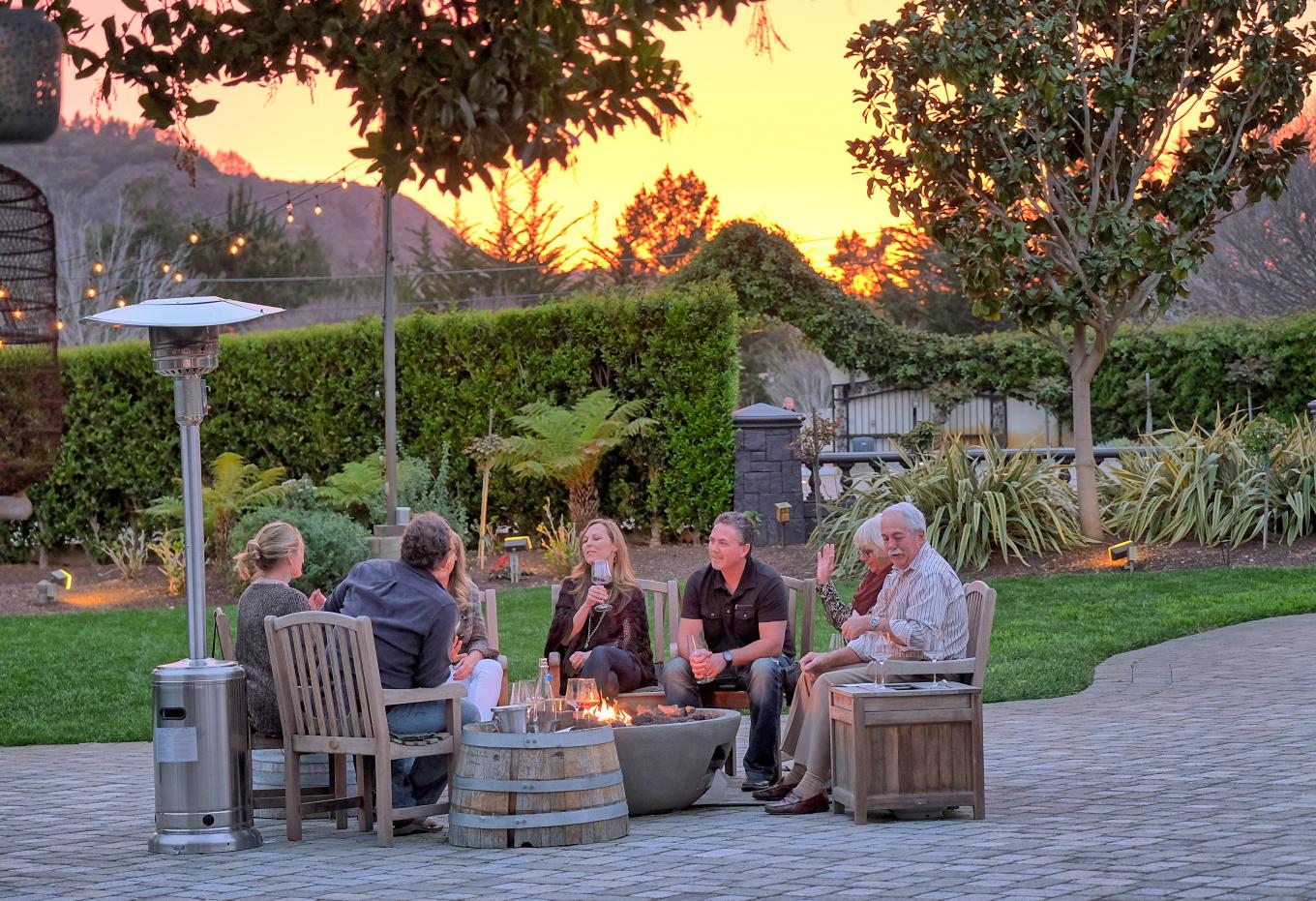 Tasting Route 2: Country Charm
Carmel Valley
Head inland towards the sunshine of Carmel Valley! Just a short 15-minute drive from Carmel, Carmel Valley offers a wide selection of wine tasting rooms all within walking distance. Spend the day touring and tasting wine on outdoor patios and enjoy fresh a fresh lunch at any one of the several restaurants.
Visit these wineries and tasting rooms:
I. Brand & Family 19 E Carmel Valley Rd, Carmel Valley
Windy Oaks Estate 19 E Carmel Valley Rd, Carmel Valley
Joyce Vineyards 1 E Carmel Valley Rd, Carmel Valley
Testarossa Winery 1 E Carmel Valley Rd, Carmel Valley
Bernardus Winery 5 W Carmel Valley Rd, Carmel Valley
Holman Ranch Vineyards & Jarman Wines 18 W Carmel Valley Rd, Carmel Valley
Big Sur Vineyards 3 Del Fino Place, Carmel Valley
Talbott Vineyards 25 Pilot Rd, Carmel Valley
Heller Estate Organic Vineyards 69 W Carmel Valley Rd, Carmel Valley
Folktale Winery & Vineyards 8940 Carmel Valley Rd, Carmel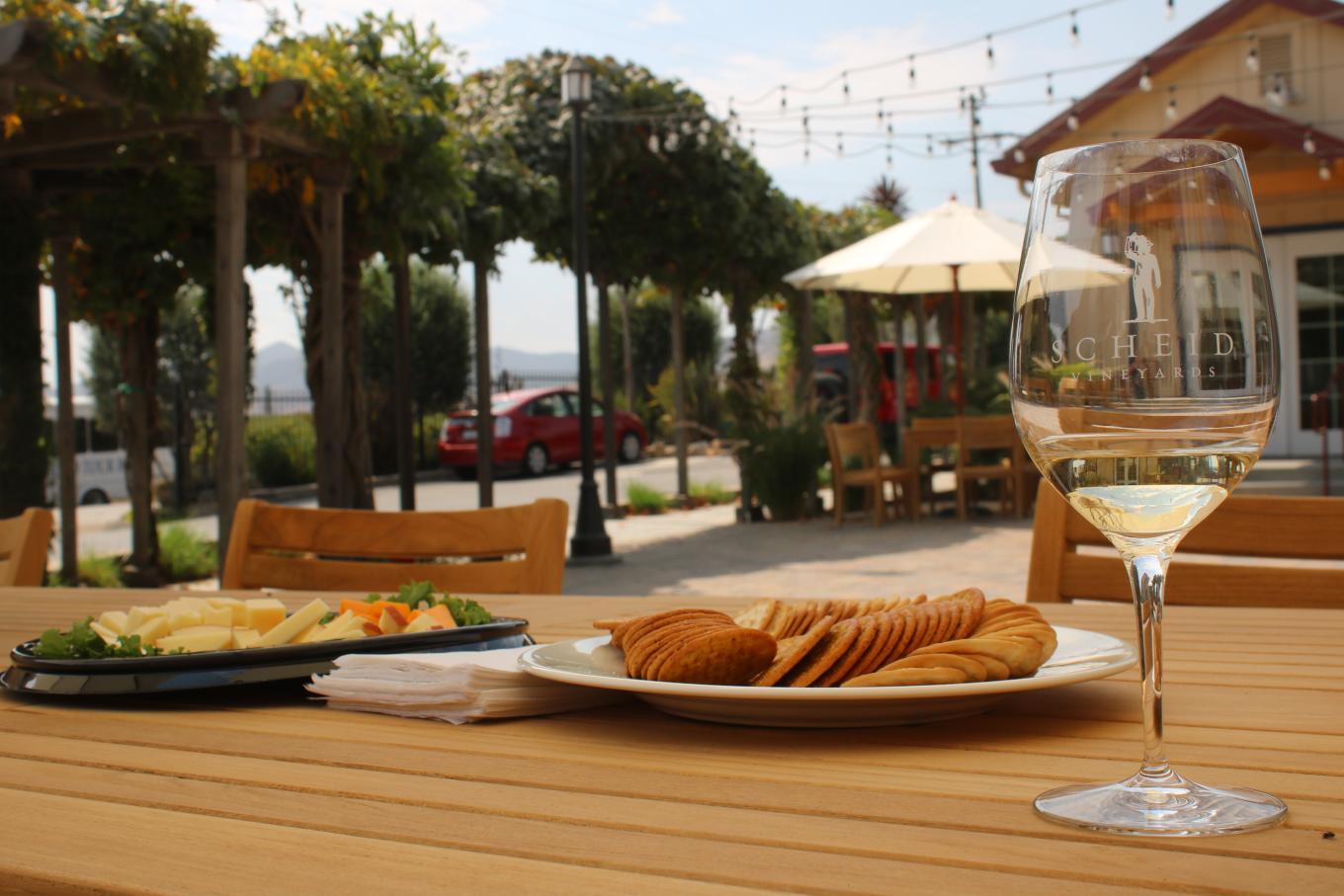 Tasting Route 3: Vineyard Ventures
Salinas Valley
Get out among the vines in the gorgeous Salinas Valley where the heart of Monterey Wine Country resides. With thousands of acres of vineyards and several winery facilities nestled at the base of the Santa Lucia and Gabilan mountains, this is a quintessential wine country experience not to be missed. We recommend packing a picnic lunch and spending the day winding down River Road visiting wine tasting rooms and stopping at one of several locations that offer a panoramic view of the valley for a lunch time snack.
Visit these wineries and tasting rooms:
Odonata Wines 645 River Rd, Salinas
Puma Road Winery 32071 River Rd, Soledad
Pessagno Winery 1645 River Rd, Salinas
Hahn Family Wines 37700 Foothill Rd, Soledad
Wrath Wines 35801 Foothill Rd, Soledad
Smith Family Wines 38060 Paraiso Springs Rd, Soledad
Chalone Vineyard 32020 Stonewall Canyon Rd, Soledad
Scheid Vineyards 1972 Hobson Ave, Greenfield
For a full description of tasting rooms, area maps, and suggestions on where to stop on your trip visit click here.
No need to fly into or out of Bay area airports and sit on the road for several hours. When you fly into Monterey Regional Airport you can be at any one of these tasting rooms or vineyards in a matter of minutes to start your wine tasting experience right away. To see what airlines fly into MRY and check flight availability click here.