Destinations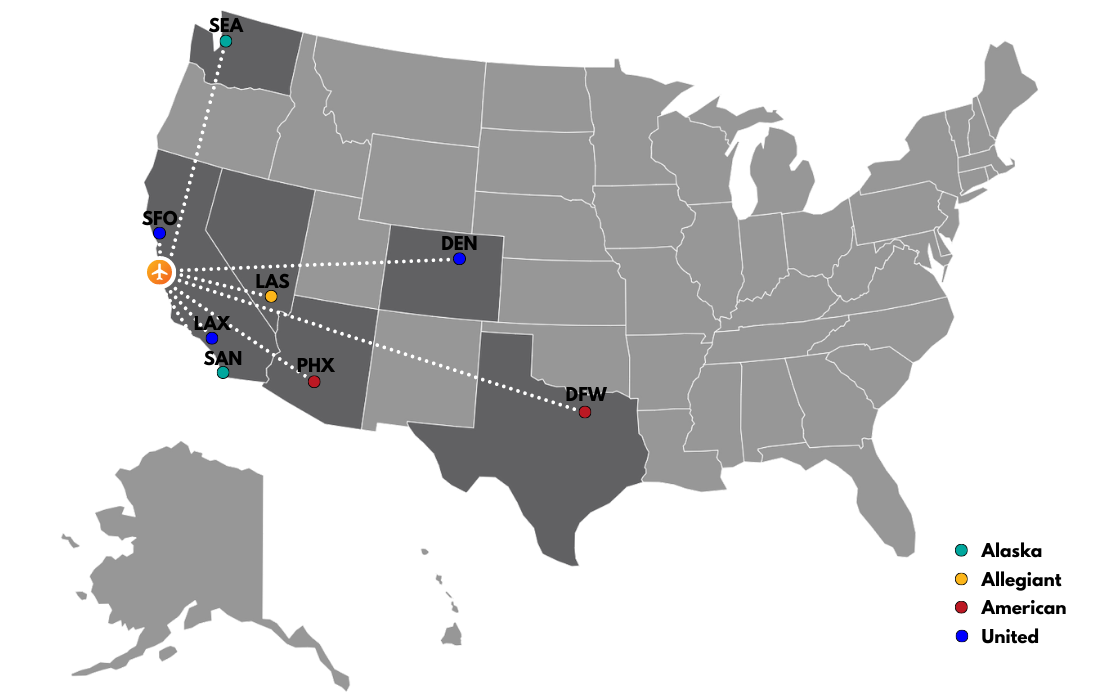 Whether you are flying in to visit the Central Coast for the first time, or you're from the area and looking to plan your next trip, Monterey Regional Airport is all about convenience. We're easy to get to, you can park right by the terminal and once you're inside, we'll get you en route to one of our destinations as quickly and efficiently as possible. No matter where you need to go, we want to make it easier for you to get there.
To take a closer look at the destinations we currently provide service to and for information on where to book a ticket, browse through the links below.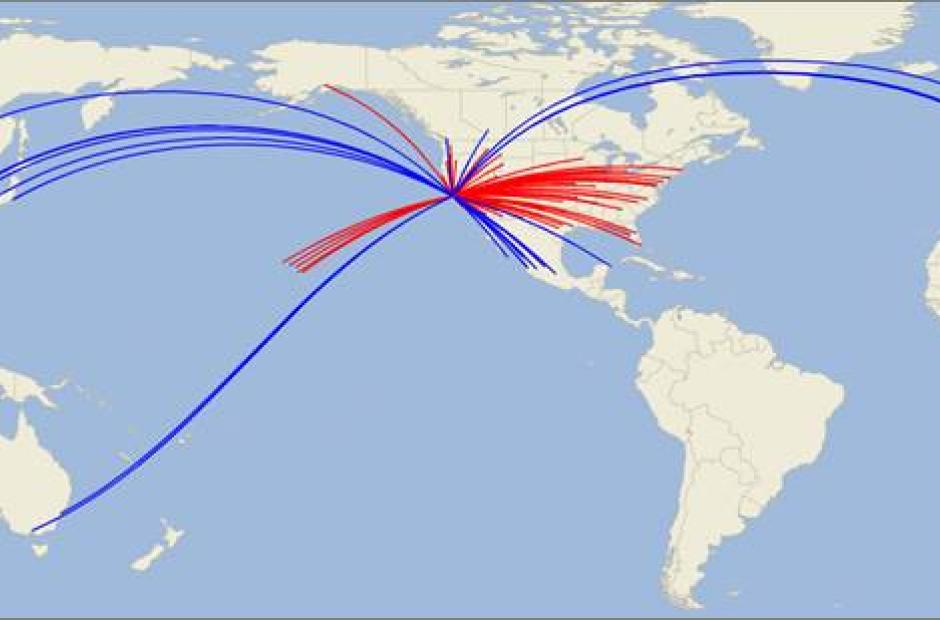 MRY offers one-stop connections to numerous cities worldwide making it an excellent choice for those who seek convenient worldwide connectivity. Toggle between the lists of domestic and international destinations below to see where we can take you.
The General Service Administration (GSA) City Pair Program provides affordable airfare for federal employees traveling on official duty. Each year the GSA negotiates flat-rate fares between major city pairs in the US and abroad where federal employees frequently travel. This helps keep costs low and predictable for the government. Browse through the table below to view the routes and fares offered for military and government officials flying in and out of Monterey Regional Airport.