Destinations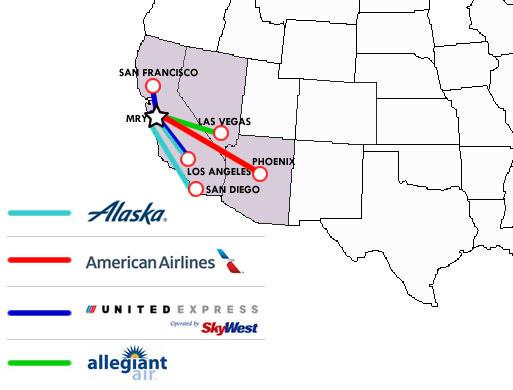 Whether you are flying in to visit the Central Coast for the first time, or you're from the area and looking to plan your next trip, Monterey Regional Airport is all about convenience. We're easy to get to, you can park right by the terminal and once you're inside, we'll get you en route to one of our destinations as quickly and efficiently as possible. No matter where you need to go, we want to make it easier for you to get there.
To take a closer look at the destinations we currently provide service to, browse below.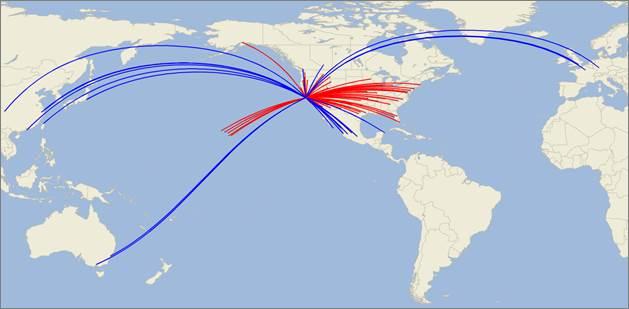 MRY offers one-stop connections to numerous cities worldwide making it the an excellent choice for those who seek convenient worldwide connectivity. Toggle between the lists of domestic and international destinations below to see where we can take you.