Dallas
Served by American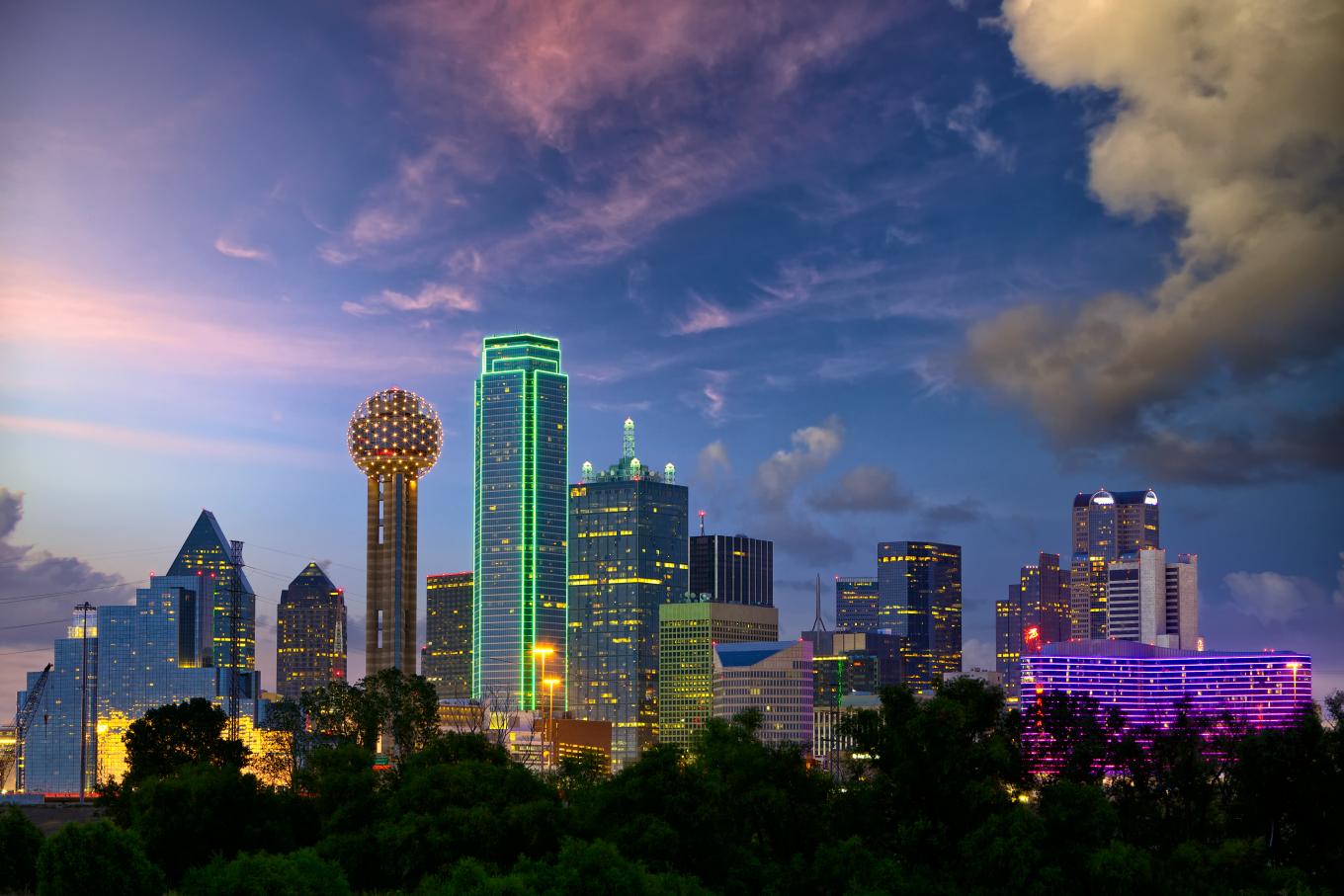 Fly into Dallas/Fort Worth International Airport (DFW) to experience all the big things that happen in Texas.
For prices and availability, please contact the airline directly or visit them online
Service to Dallas began April 2019
To read the full Press Release announcing the launch of the new Dallas service, click here
Upgraded Aircraft
On June 6, 2019, the MRY-DFW route aircraft changed from a CRJ 900 to a 76-seat Embraer 175 aircraft. The benefits of the EMB 175 are enhanced First Class, Main Cabin Extra and Main Cabin seating and larger overhead bin space that eliminates the need for gate checking carry-on size luggage. This flight is now operated by Envoy Air Inc., a wholly owned subsidiary of American Airlines Group.
Additional Service
American Airlines announced on February 4, 2020 that they will begin daily year-round service from the Monterey Regional Airport to Dallas-Fort Worth on April 8, 2020. In addition, a second seasonal flight will be added and begins on April 8, 2020. American Airlines started this service in spring of 2019 on a seasonal basis from April to November. Because of the overwhelming success of these flights, they have decided to make the flights year-round and also add on a second seasonal flight.
To read the full Press Release announcing additional Dallas service, click here