Monterey Regional Airport Gets Surreal With Middle School Student Art Show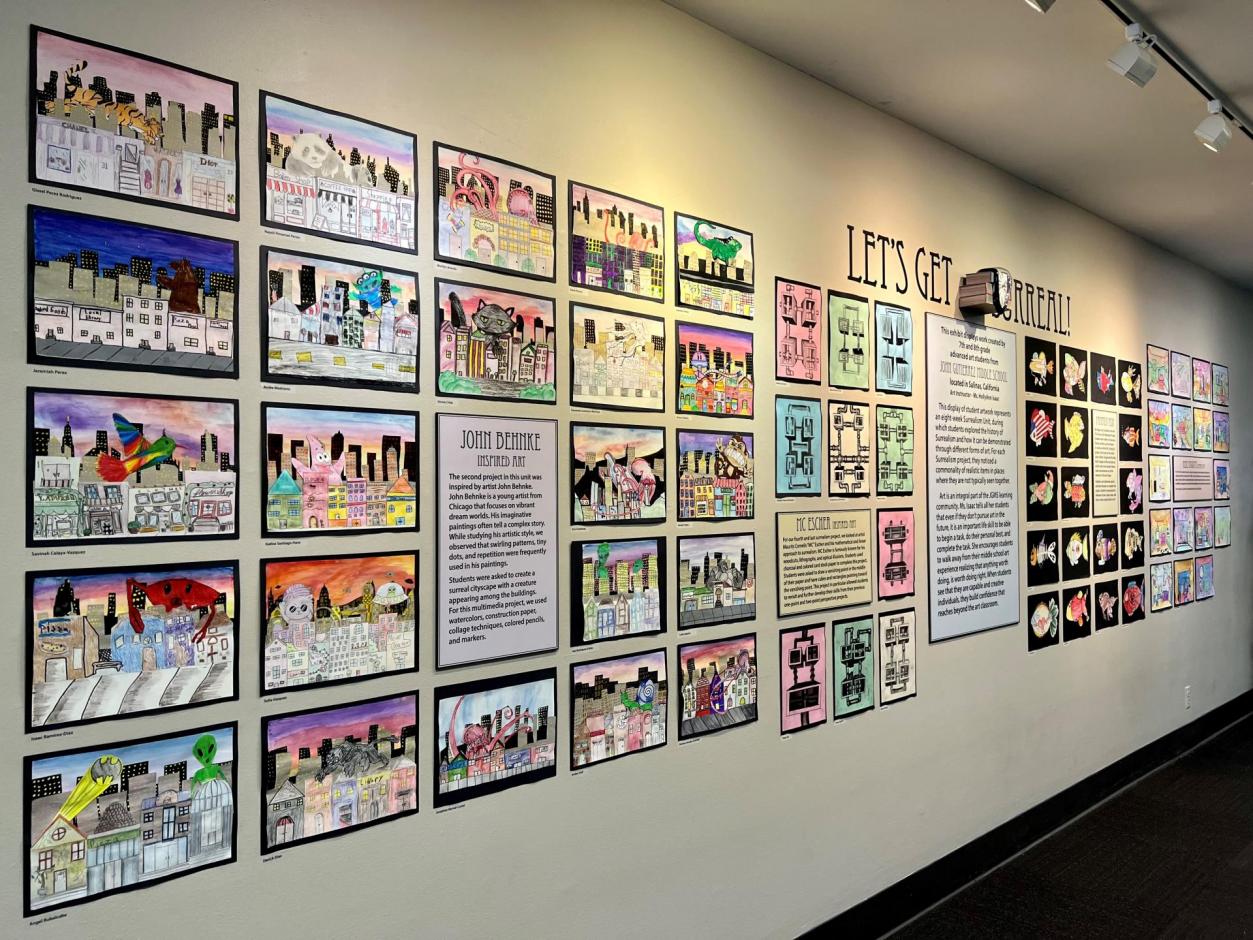 MONTEREY, CA, June 7, 2023 – The Monterey Regional Airport gets surreal with a new youth art exhibit at the airport, "Let's Get Surreal!" featuring 7th and 8th grade advanced art students of Art Instructor Hollyann Isaac at the John Guttierez Middle School in Salinas.
The display represents an eight-week Surrealism Unit at the school, in which students explored the history of Surrealism and how it can be demonstrated through different forms of art. For each Surrealism project, students noted a commonality of realistic items in places where they are not typically seen together.
Art is an integral part of the Guttierez Middle School learning environment. Isaac tells her students that even if they don't pursue art in the future, it is an important life skill to be able to begin a task, do their personal best, then complete the task. She encourages students to walk away from their middle school art experience realizing that anything worth doing, is worth doing right.
When students see that they are capable and creative individuals, they build confidence that reaches beyond the art classroom.
###
---
About Monterey Regional Airport Monterey Regional Airport (MRY) is Monterey County's only commercial airport and accommodates over 400,000 passengers each year. The airport serves nine nonstop markets. We are committed to providing our customers with superior services and a convenient, hassle-free experience in a safe, secure, professional environment. Be sure to visit montereyairport.com or follow @montereyairport on Facebook, Instagram and Twitter.