Art at the Airport
Current Exhibits
Mezanine Gallery: Feeling Groovy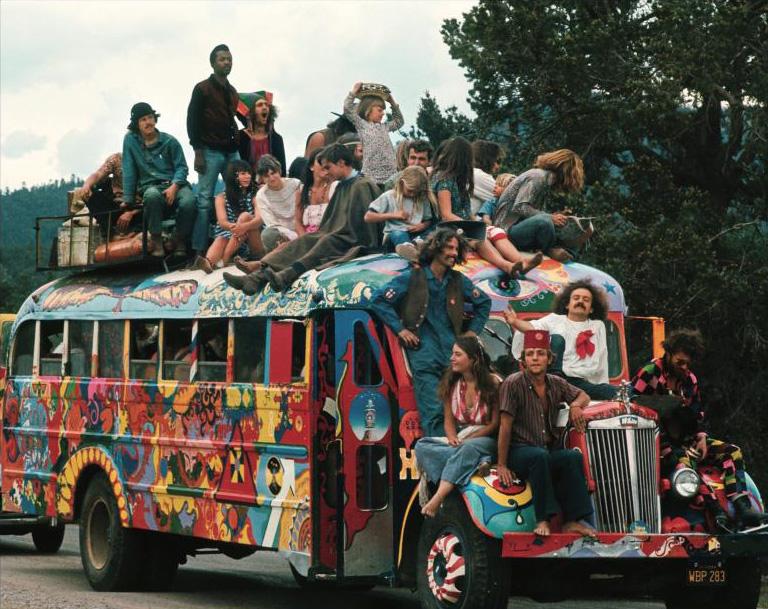 Remember Go-Go boots, love beads, and Good Vibrations? Revisit the 1960s at the Monterey Regional Airport's newest exhibition, Feeling Groovy. The exhibit showcases collections that reflect music, entertainment, and home life in 1960s Monterey County.
Artifacts featured in the exhibit are diverse, ranging from the ordinary to the extraordinary.
Visitors are able to view everyday objects from a 1960s kitchen, iconic fashions ranging from pill box hats to Beatle boots, and beloved games, toy's and comic books. See Nancy Carlen's collection from the Big Sur Folk Festival, the first time these rare photographs and objects have been exhibited. Go back to June 1967 when the Monterey Pop Festival welcomed Jimi Hendrix, Janis Joplin, and Otis Redding – and ushered in The Summer of Love. Each object – from transistor radios to martini glasses – will transport you back to this transformative decade.
Youth Show: Springtime
Charter school, public school, home school…wherever you study, you need art!
The Springtime exhibit is a collaboration of students' work representing each of these school environments.  Kristy Chettle Sebok, art teacher at Big Sur Charter School, contributed the Georgia O'Keefe inspired flowers.  Julie Heilman tapped into the other learning venues to provide the birds, butterflies, bugs and grass.  Painting and printmaking were the mediums explored.  Assembled together, the mural depicts nature in all its glorious color.
The exhibit features artists, Grades 1-8, from Big Sur Charter School, Robert Down, Forest Grove, Pacific Grove Middle School, San Carlos, Junipero Serra, Marshall School and home school.